They say that knowledge is power. They also say that time is money. So when it comes to getting an executive education, is it worth the time and money that you'll put into it?
At NOOK Event Pods, we love helping clients bring out the best in themselves. If achieving your best self has you thinking of executive education, we know the decision is a big one. See our compilation, below, of pros and cons to furthering your education through an executive ed program.
The Advantages
Advanced education helps you stay relevant and makes you more attractive for corporate promotions or when seeking new employment.
Learning advanced skills improves your leadership and management skills.
There are multiple options to fit your needs – from certificate programs to full degree curriculums.
Gain hands-on learning experience that you can take back to your business or organization – eliciting meaningful change and a personal impact.
The Disadvantages
If your current job doesn't have a corporate education budget, programs can be costly.
In your business or organization, immediate results aren't always forthcoming, as newly learned strategies take time to be implemented, analyzed and tweaked to coordinate with the specific business model or corporate culture.
Time spent in coursework and studying makes for less time spent at your current job or business.
Not all executive education programs are created equal. Review the school's reputation, accreditation and the credentials of their faculty. Check online reviews, too.
The Verdict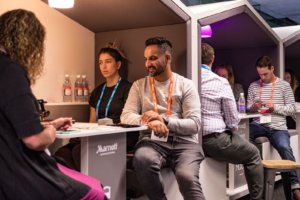 Executive education programs provide executives, business leaders and managers the opportunity to expand their knowledge base and to stay current on technology, theory and strategies. A confident and schooled leader is better-equipped to guide and inspire employees to produce their best work. An executive education is a worthy investment for those desiring to take their business or organization to the next level.
In addition to enhancing one's knowledge in particular functional fields (accounting, business, law, marketing, etc.), an executive education program also helps individuals hone specific leadership skills, such as teambuilding, negotiation and mentoring.
For more information and tips on achieving personal and professional goals and ensuring that your business or brand shines at corporate events and elsewhere, visit our website at https://nook.events/ and don't forget to like us on Facebook and follow us on Twitter and Instagram. You can also find us on LinkedIn.