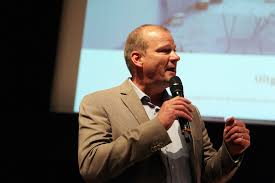 For some, speaking in front of a crowd is a miserable experience worth avoiding at all costs. For others, it's a welcome opportunity to command the podium. Whether you enjoy public speaking or not, you want to bring your A-game each time you stand before an audience. Fortunately, you don't have to be born with the gift of gab. Being a skilled public speaker is a talent you can cultivate. Check out our top tips for speaking in a public forum and commanding attention.
Before the Event:
Do your homework. If you're not already an expert on the topic, ensure that you do your research and become a near-expert.  Prepare to answer questions, if requested. You'll benefit tremendously from learning about the event and knowing your audience (background, education, profession, reason they're attending, etc.). Preparation is KEY.
Practice, practice, practice. Your audience will know if you're unprepared. Rehearse your material from start to finish. Get a test audience if you can, or practice in front of a mirror.
Use tech to your advantage. Not only can you record yourself and play it back for a self-critique, but during your practice sessions, set several alarms to go off while you're speaking.  Working though this exercise will give you confidence that you can handle distractions and interruptions.
During the Event:
Stay within your allotted time. Even an excellent speaker can lose their audience if they're longwinded.
Engage with the audience. Make eye contact. Use appropriate body language. Read the room and include some humor, if appropriate. Add clarifying information if you make a point and the audience looks perplexed.
After the Event: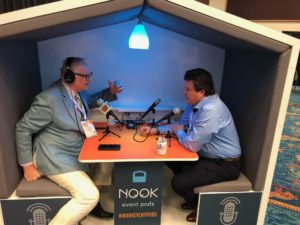 Accept feedback. You'll only grow as a speaker if you know your strengths and weaknesses.
Congratulate yourself! Speaking in a public forum isn't easy. You're willingly making yourself the center of attention.
Look for additional opportunities to practice your newfound skill set – whether addressing an expansive crowd or at a more intimate affair.
If you find yourself speaking at a conference or event, retreat to a NOOK Event Pod to unwind or to have "Meet the Speaker" mini sessions. The acoustics in NOOK Event Pods are fantastic and allow for private conversations, and the privacy also affords a much-needed retreat from the crowds and noisy event floor.
The award winning NOOK Event Pods are mobile meeting spaces designed for use at events, conferences and trade shows.  As they are easily brandable, NOOK Event Pods are perfect for corporate sponsorship packages and exhibitor booths. The high-tech built-ins and expert acoustics provide the perfect space for private client presentations and meetings, networking, relaxing and even dining. BOOK A NOOK® today for your next event or trade show and see the difference!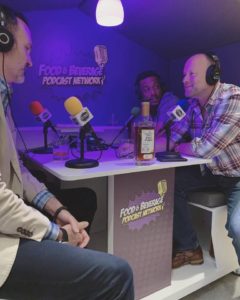 For more information, like NOOK Event Pods on Facebook and follow us on Twitter and Instagram. You can also find us on LinkedIn.