Your manager is critically, intrinsically attached to the success of your team or business unit and to a lesser extent, to your personal job performance. This means that it's in your best interest to build a positive working relationship with senior management so that your efforts are seen and heard.  A positive, open relationship with your superiors will increase your happiness, productivity and success at fulfilling the daily operations and overarching goals set for your employment.  At NOOK Event Pods, we want to see you shine!  Included below are our top tips for managing your manager and making the most of your daily interactions.
Establish communication.
Establish open lines of communication with your manager to facilitate the routine sharing of information and the conversation attached to your goals and performance reviews. If you can't accomplish a task or need assistance to complete it successfully, don't hesitate to let your manager know. This will decrease frustration for all involved.
Set boundaries.
Your manager doesn't have to be your best friend. Focus on developing a professional relationship based on mutual trust and respect. Define the ways you prefer to communicate (email, phone, etc.) and during what hours so that you both achieve a healthy work/life balance.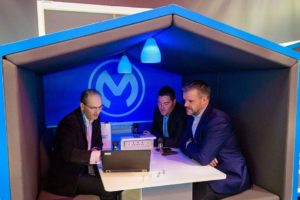 Be a builder.
Build on your strengths and the strengths of your manager. Share your goals and objectives for immediate tasks and for future projects. It's a better use of your time if you both know what you're working towards and you are working in a way that highlights your skillset and ingenuity.
Be a leader.
Your manager may spearhead your team, but you should strive to be a leader amongst your peers. Showing your ability to organize, compromise and strategize will positively influence the review from your superiors.
We know the importance of building good relationships. That's why we boast about the semi-private build and noise-reduction properties of NOOK Event Pods! They lay the groundwork for the perfect meeting space where connections can be made and long-lasting client relationships can blossom.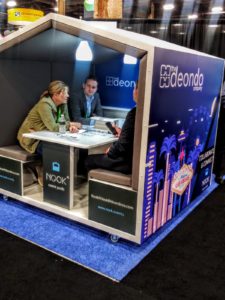 The award-winning NOOK Event Pods are mobile meeting spaces designed for use at events, conferences and trade shows.  As they are easily brandable, NOOK Event Pods are perfect for corporate sponsorship packages and exhibitor booths. The high-tech built-ins and expert acoustics provide the perfect space for private client presentations and meetings, networking, relaxing and even dining. BOOK A NOOK® today for your next event or trade show and see the difference!
For more information on our award-winning mobile meeting spaces, like NOOK Event Pods on Facebook and follow us on Twitter and Instagram. You can also find us on LinkedIn.