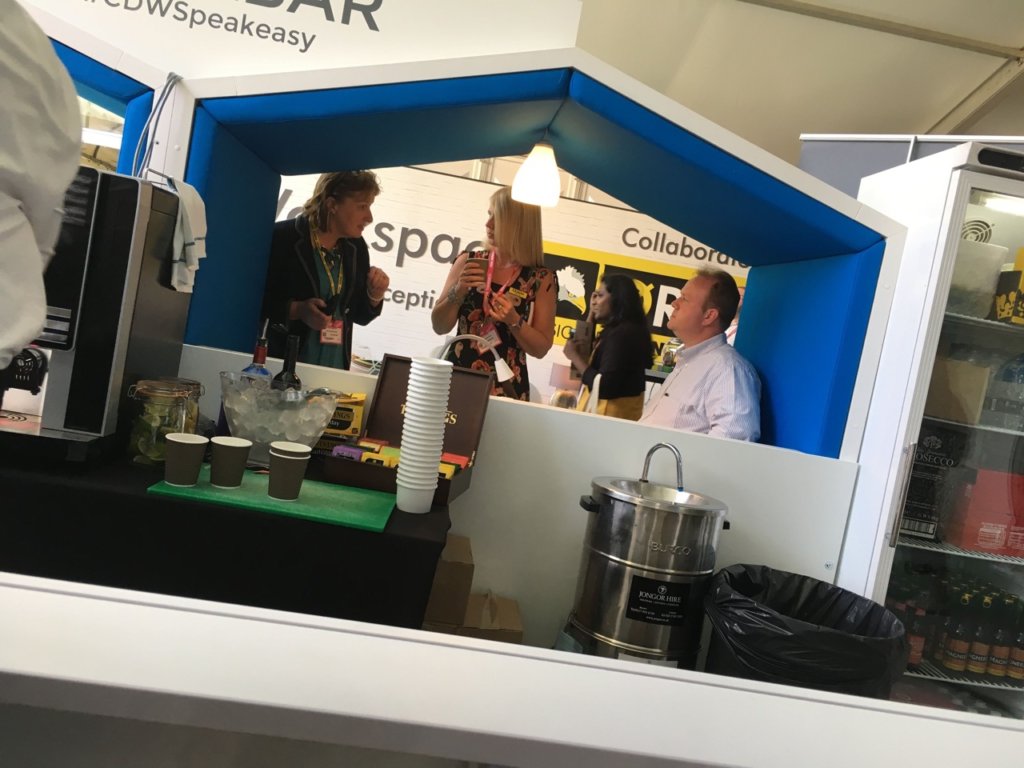 A single NOOK Event Pod takes an event to the next level. But put multiple NOOK Event Pods on an event floor to form a NOOK Village and you suddenly have a productive, functional, revenue-generating venue environment. A NOOK Village can serve as a networking or meeting zone, a café or food and beverage locale, a relaxation station for attendees or a media or interviewing pod for broadcasting podcasts or media segments from your event.
Check out the benefits and understand why and how a versatile NOOK Village needs to be your choice when event planning. 
Event Owners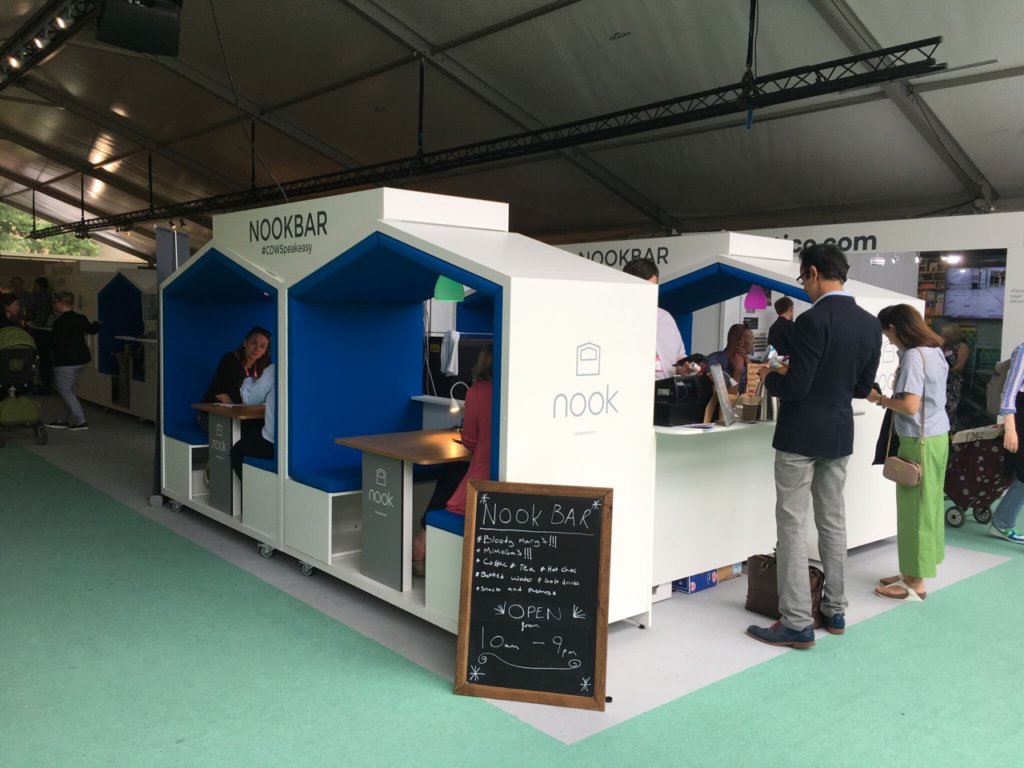 As each NOOK Event Pod is completely brandable, the NOOK Village offers a perfect corporate sponsorship opportunity for both local and national brands to advertise and promote their businesses. Event owners can also lease out individual NOOK Event Pods for meeting space as part of a larger NOOK Village that is created as a designated meeting/networking zone or media/broadcasting hub.
Event Sponsors
Large companies or local businesses can sponsor a NOOK Village. Imagine multiple NOOK Event Pods boasting a single business's logo! The advertising potential goes beyond the immediate location of the NOOK Village, as sponsors' names will resonate throughout the event when attendees agree to meet at the [Your Business Name Here] pod for a bite to eat or a meeting.
Event Planners
For event planners, an open floor plan can be a dream or a nightmare. NOOK Event Pods allow event planners to build customized floor plans for events, maximizing the potential of attracting and maintaining sponsors, vendors, exhibitors and attendees.
With a NOOK Village, event planners can optimize otherwise empty floor space, creating semi-private common areas for attendees to network and zones where sponsors, vendors and attendees can meet, make presentations and negotiate.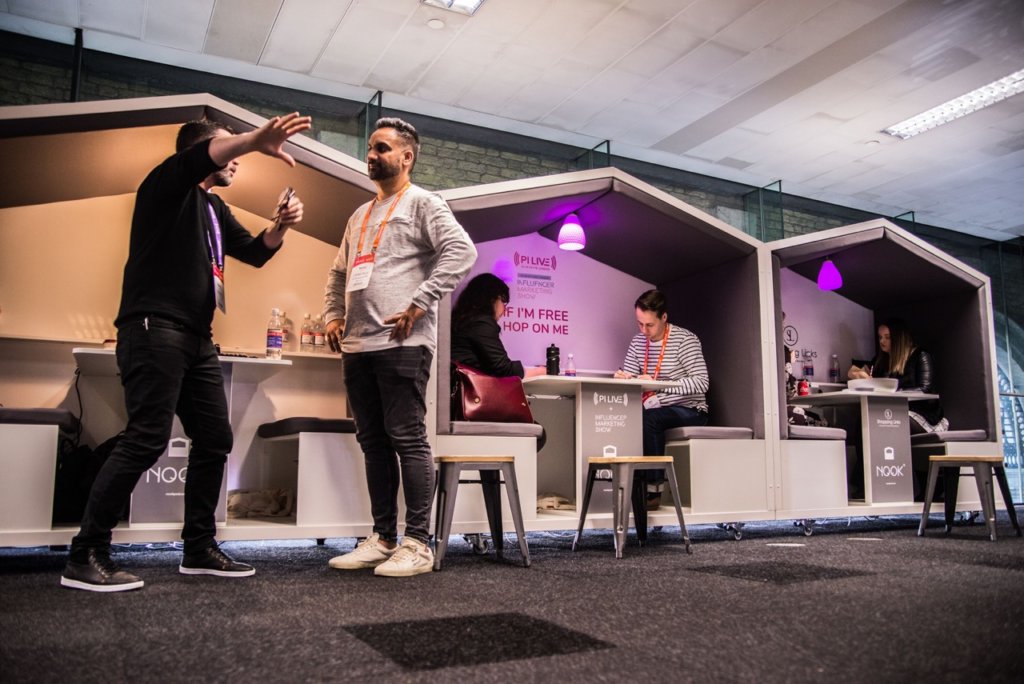 Event Attendees
Attendees can lease a unit in the NOOK Village by the day or hour to hold meetings and make presentations. With their noise-reduction capabilities, NOOK Event Pods are perfect for note-taking, networking with clients or colleagues and connecting with family back home.
Each NOOK Event Pod is equipped with two Aircharge wireless charging units, along with electric power distribution units, providing attendees with multiple access points to recharge their tech. 
Maximize the potential of your next event by creating a NOOK Village. For more suggestions and tips for using NOOK Event Pods to build better events, like us on Facebook and follow us on Twitter and Instagram. You can also find us on LinkedIn.