How much does your event's attendee satisfaction mean to you? It turns out that attendee appreciation is an important factor that is too often overlooked by inaccuracies when measuring exhibitor feedback or by failing to ask the right questions on attendee surveys.
At NOOK Event Pods, we know that a successful event is the result of delivering new and exciting ideas that attendees deem valuable. Check out our suggestions for creating memorable events:
Provide Relaxation Stations That Offer Privacy and Tech Charging
The average event attendee is tasked with active participation in an event – meeting greeting, negotiating, presenting and walking miles and miles of exhibits. But those attendees still need to check in on the daily grind, put out fires that are happening back at the office and attend to paperwork and emails.
So where do your attendees go to recharge or catch up on work? A park bench in the exhibit hall or the edge of a planter in the lobby? Maybe the food area tables that are littered with trash or sitting on the floor against a wall next to the only electrical outlet to be found. The worst-case scenario: attendees go off-site completely – back to the hotel or to a coffee shop or bar to find a quiet place to sit and regroup.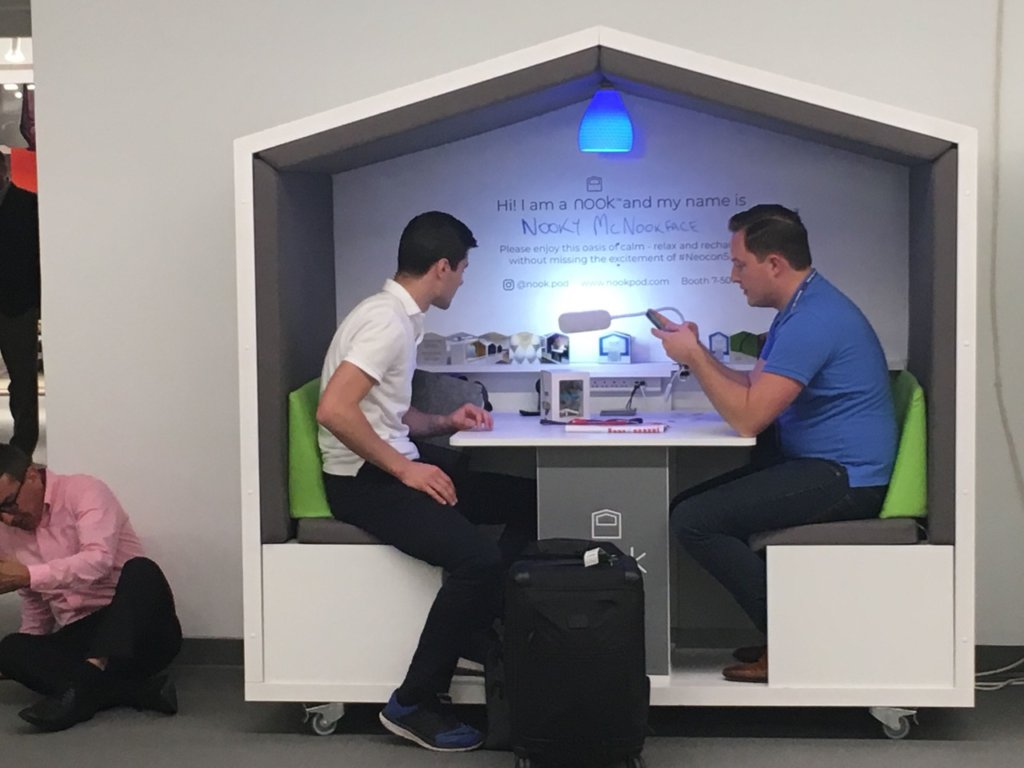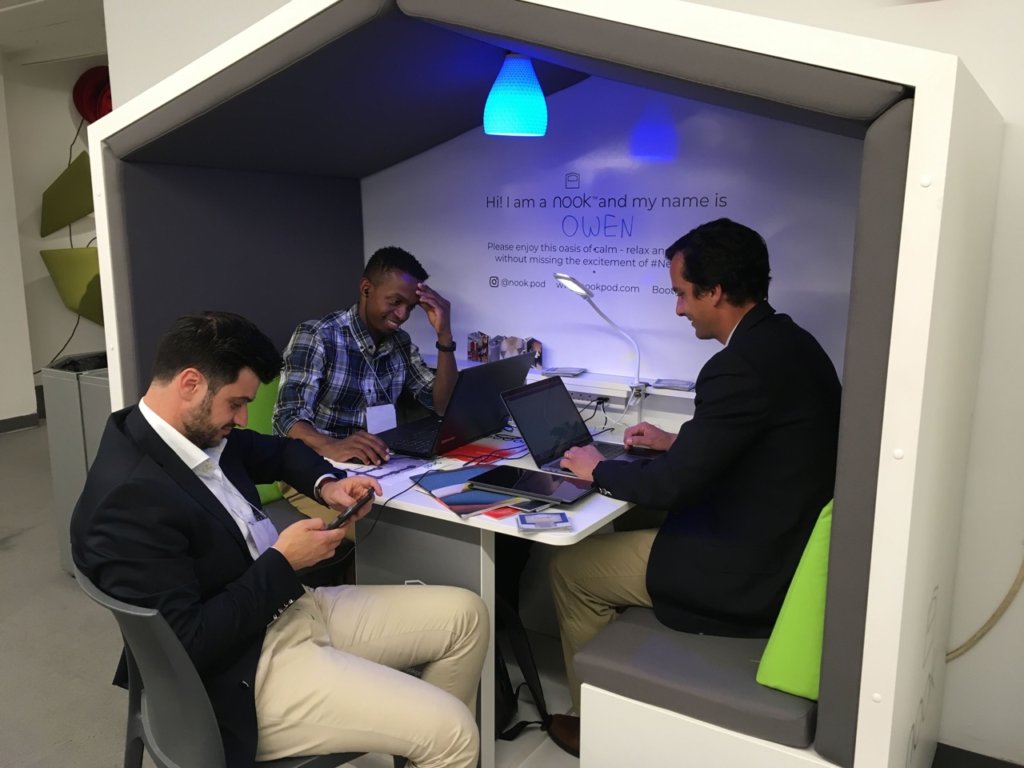 It's clear that event attendees need a space that is comfortable and convenient to catch up, recharge and reconnect. NOOK Event Pods are the perfect solution, as they provide an enjoyable experience while addressing all the prerequisites. NOOK Event Pods have fabulous acoustics that filter out much of the external event noise and they offer comfortable seating and multiple ports for charging mobile devices. NOOK Event Pods provide a solution that enhances the attendee experience and ensures they appreciate and remember your event because you cared enough to provide thoughtful, productive and fun places to relax, recharge and meet.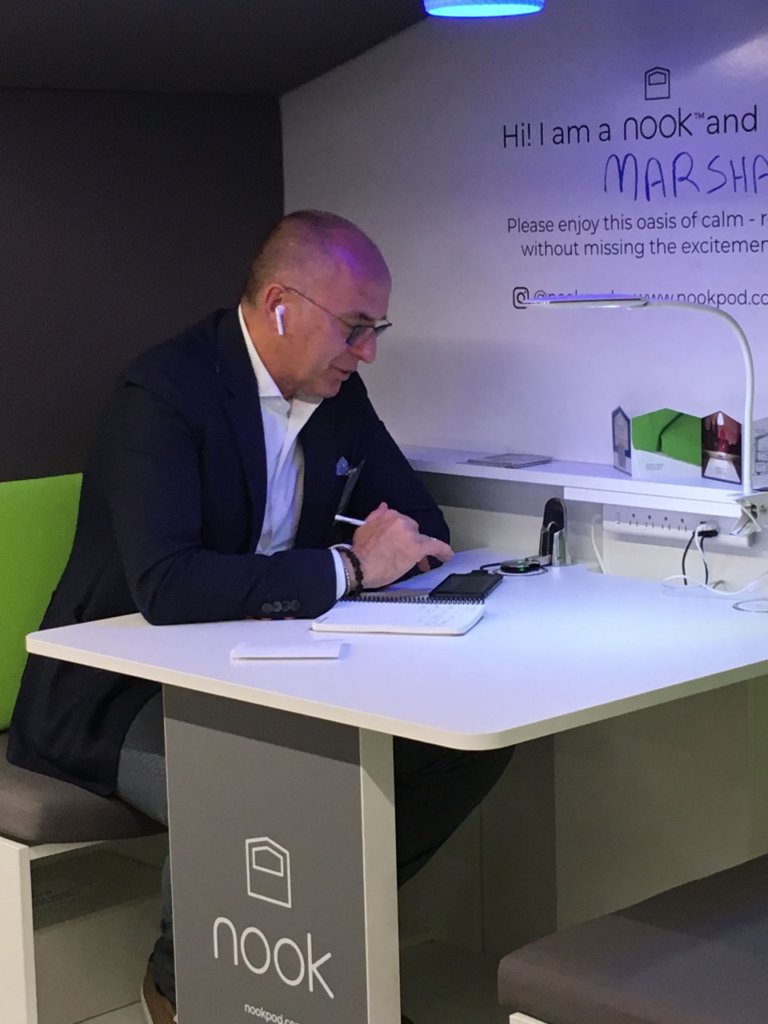 A single NOOK Event Pod is great, but imagine the possibilities when you join a group of NOOK Event Pods to form a "NOOK Village," where attendees can relax and unwind, recharge tech, network or enjoy a quick bite to eat.
Provide Private Spaces Where Attendees Can Hold Meetings and Make Presentations
Event attendees consistently seek out locations where there's a certain level of privacy – where they can negotiate and make presentations without being overheard by the masses or worse yet, the competition. They also look for a location that has good acoustics so that they don't have to scream to be heard and it's always a bonus if they can charge their mobile devices.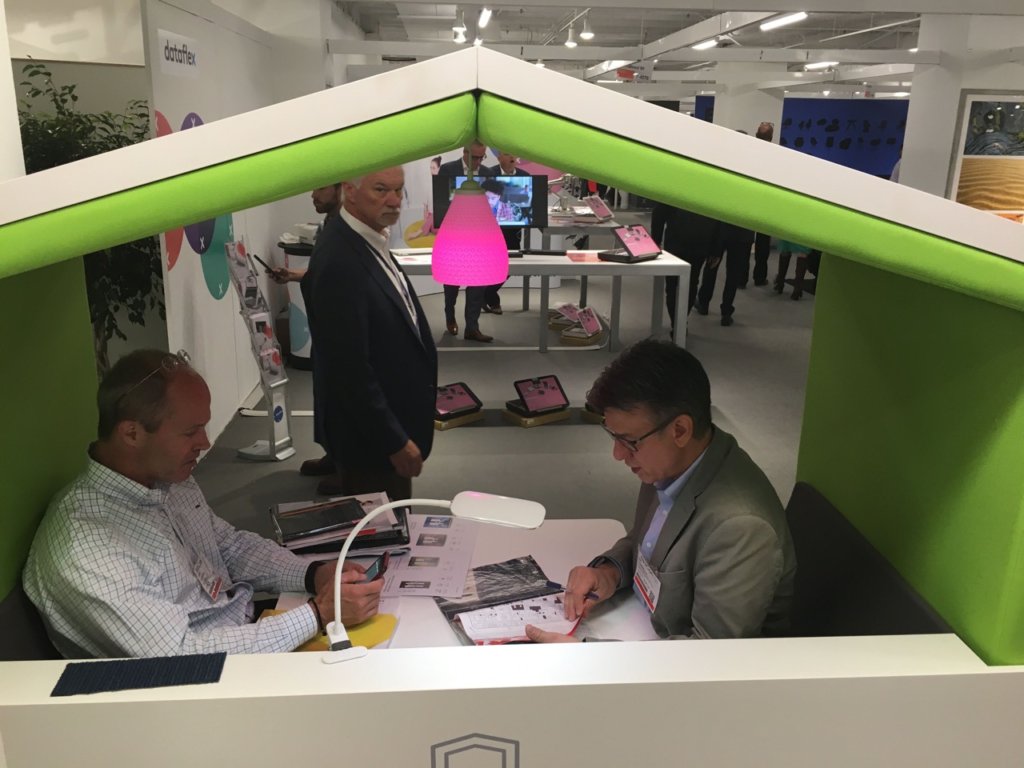 NOOK Event Pods provide a mobile meeting space where attendees can hold private conversations and make client presentations away from the distractions of the busy main floor. The internal properties of each NOOK Event Pod offer an oasis of calm and quiet and they are also equipped with two AirCharge wireless charging units, making dead tech a thing a thing of the past. And as an added bonus and new revenue stream, NOOK Event Pods can be rented by the hour or day.
NOOK Event Pods are the solution to the multitude of problems that reduce attendees' event satisfaction. From comfort to tech charging, and networking to client presentations, NOOK Event Pods create successful events.
For more information on NOOK Event Pods and tips and tricks for planning the perfect corporate event, like us on Facebook and follow us on Twitter and Instagram. You can also find us on LinkedIn.