In the world of advertising, repetition is a life force. Most statistics state that it only takes 10 seconds to form a first impression of a brand, but it takes 5 -7 impressions for a potential client to recognize a logo. 
In this blog, we're sharing how NOOK Event Pods maximize the corporate advertising dollar and generate new sources of revenues for event owners through corporate event sponsorships.
Benefits for Event Owners, Planners and Managers:
For event owners, planners and managers, NOOK Event Pods provide a new revenue stream through the sale of corporate sponsorship packages that include branding and messaging. NOOK Event Pods also offer event attendees or exhibitors for client meetings, presentations, media hubs and so much more!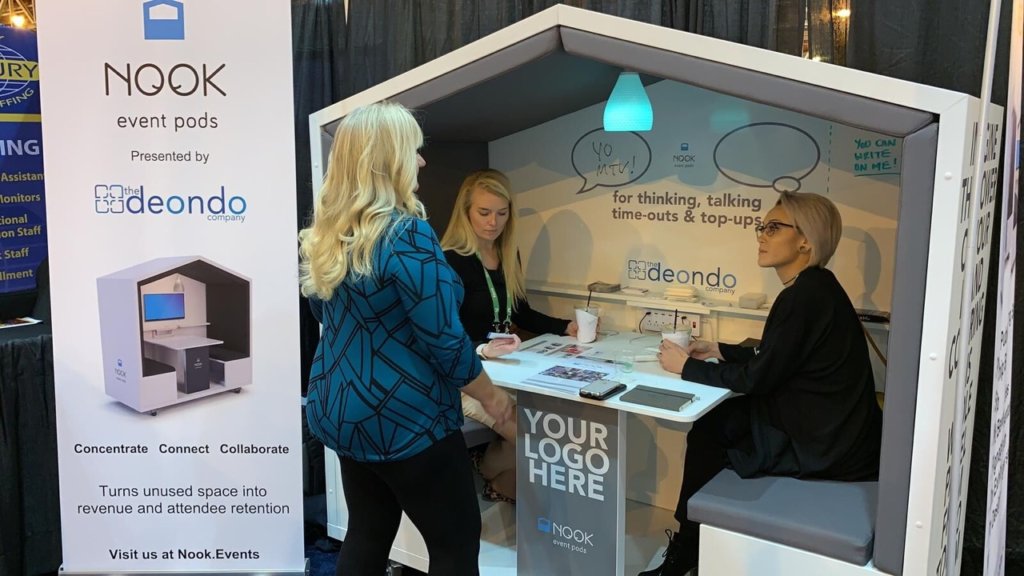 Benefits for Brands and Businesses: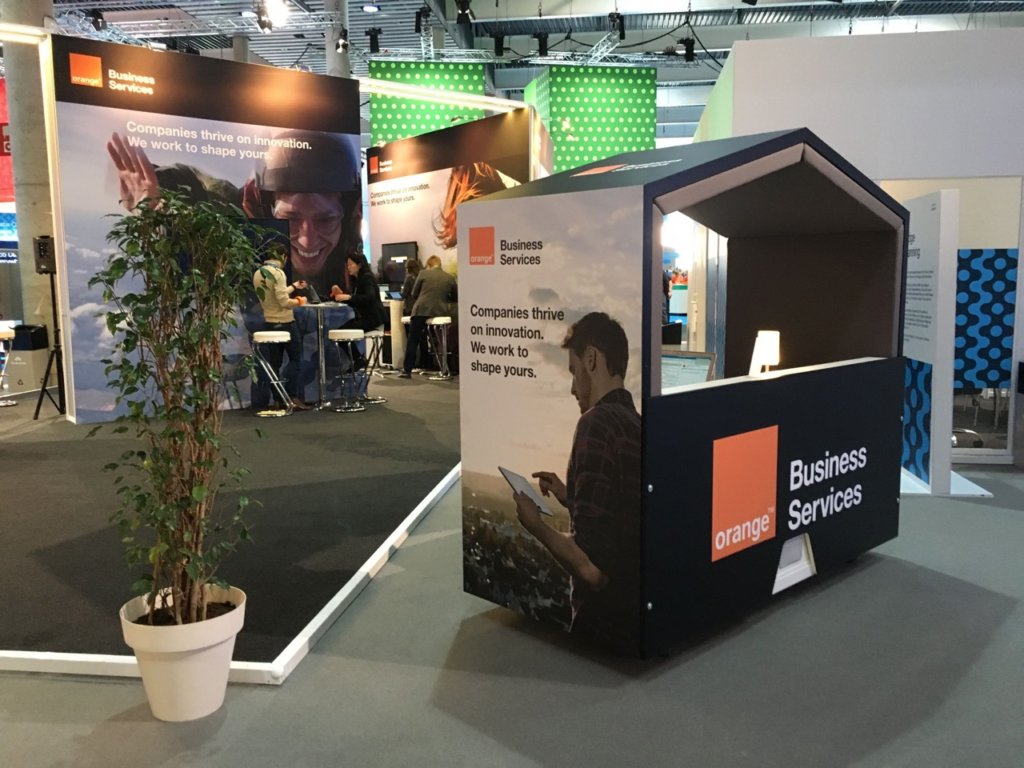 For businesses and brands participating in events and trade shows, it's getting more difficult to stand out with traditional advertising methods. NOOK Event Pods offer valuable real estate on the event floor and put a brand or business in the direct line of sight with their target audience:  event attendees and .  Event sponsors can add their logos and tag lines to exterior walls, roof and interior spaces of the NOOK Event Pod. For those corporate sponsors who are also exhibitors, NOOK Event Pods provide the perfect space to advertise their booth number, location, website address and all they do.  The NOOK Event Pod can even be wrapped – covered top to bottom – in a company's logo and branding.  Digital displays are available to exhibit or demonstrate products and services.
Multiple NOOK Event Pods can be brought together to create café areas, meeting zones or relaxation stations where event attendees can network, grab a bite to eat, have a drink, etc. Food and beverage sponsors can reinforce brand recognition when attendees are physically and visually consuming their product in these branded spaces.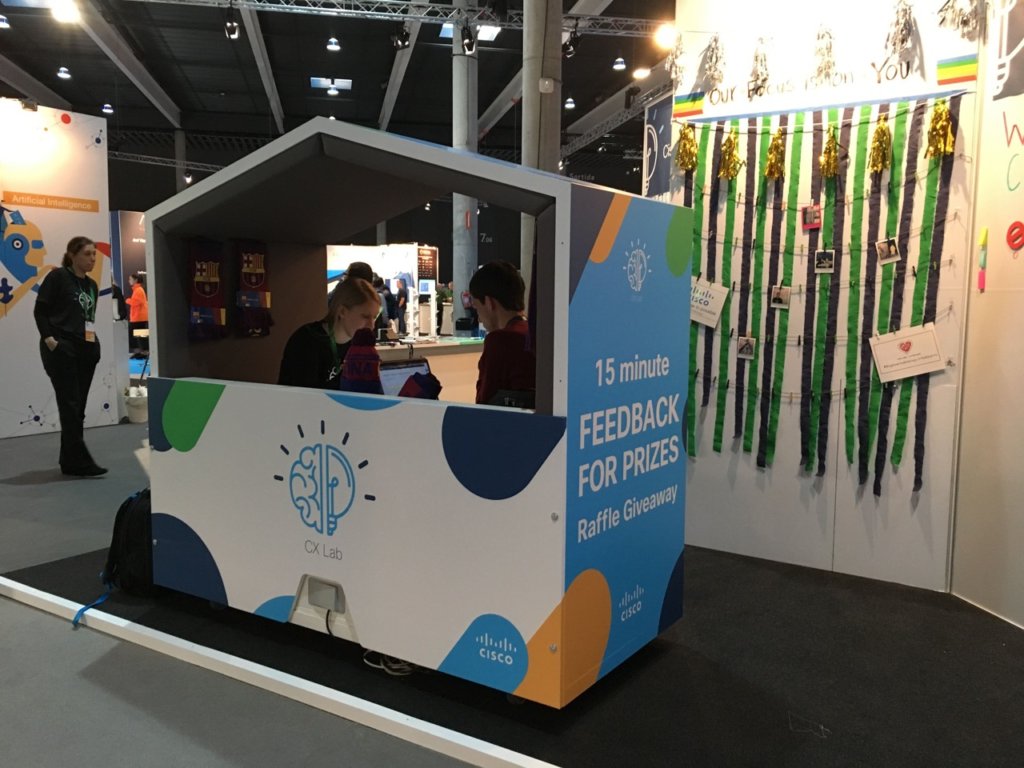 NOOK Event Pods are also a valuable resource for local corporate sponsors (retailers, restaurants, bars and entertainment venues) who want to drive interest and traffic to their businesses after event hours.
NOOK Event Pods employ idle, empty event floor space and produce revenues. They increase the value of an event thanks to their commanding presence on event floors that grows a business or brand's exposure. For corporate sponsors, NOOK Event Pods are a smart advertising opportunity that generates dollars and makes sense 
For more information on NOOK Event Pods and how they make good events better, like us on Facebook and follow us on Twitter and Instagram. You can also find us on LinkedIn.